Language trainers
What do you want to learn and how? We are curious about this, because the Eurolangues language trainers like to provide customized work. That is why we examine your situation in depth, so that the content of a language training and the methods of working match your requirements. The result? You make fast progress and learning is enjoyable.
Professional team of language trainers
Eurolangues has been working for many years with a permanent team of independent and enthusiastic language trainers. They provide the personal intakes, write suitable proposals and search for the correct teaching material for each training. The match is optimal due to the direct contact between language trainers and students. Also during the training the trainers continue to respond to wishes and requirements.
Professional and highly competent
Many native speakers
Master or Bachelor teaching qualification
Regularly participate in language training days of the NRTO
Businesslike, communicative and interested
Competent in carrying out assessments
Also read quality assurance
'It is nice that the trainer immediately threw me in at the deep-end with stiff assignments. That gave me the challenge that I needed.'
Student in the technical sector
'Dare to speak, then you are already half-way there. Speak! Parla! Parlez!'
Marjella, language trainer at Eurolangues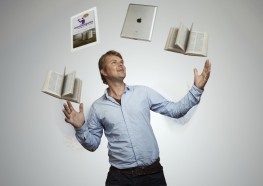 Contact
We will gladly answer any questions!
Call: +31(0)58 288 1314 or
complete the contact form.